"Conservation means the wise use of the earth and its resources for the lasting good of men."
–Gifford Pinchot, forester and first Chief of the U.S. Forest Service
Healthy Forests, Healthy Communities is a non-profit, 501(c)(4) organization. It is supported by individuals and businesses who are passionate about improving the health of our forests and the future of our rural, forested communities. Originally founded in Roseburg, Oregon in 2013, we have grown and now advocate for active forest management through regional programs in the Pacific Northwest, Rocky Mountains and Great Lakes States.
We are a grassroots coalition that supports the need for active, sustainable forest management to improve and sustain forest health; restore jobs and economic opportunities in rural communities; and provide timber-based revenues to support essential public services. We support balanced policies that promote rural economic opportunity while also maintaining the many benefits we have come to expect from our forests, including recreation and diverse wildlife populations.  Our partners include local elected officials, business and labor groups, law enforcement, educators, tribes, sportsmen and outdoor groups, and more.
Executive and Pacific Northwest Director
Nick Smith (email)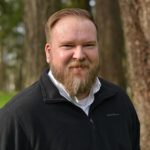 Nick founded Healthy Forests, Healthy Communities in 2013. As a member of multi-generation farming family, he has a passion for natural resources and rural communities. Nick has a background in public policy and communications, having worked in the Oregon Legislature in various capacities and having served several members of leadership in the House of Representatives. Nick is an active member of the Oregon Society of American Foresters, previously serving as chair of the society's Communications Committee. He holds a BA in Journalism from Chico State and an Master of Public Administration from Portland State. When he is not advocating for active forest management, Nick enjoys spending time in the forests of the Pacific Northwest with his family.
Rocky Mountains Director
Molly Pitts (email)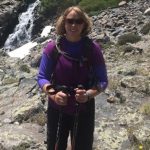 Molly is a forester by trade and has her BS in Forestry from Northern Arizona University and a MS in Natural Resources from Oregon State University. She has been involved with collaborative forest management projects such as the White Mountain Stewardship Contract and the 4 Forests Restoration Initiative. Prior to moving to Colorado in 2012, she was the Executive Director for the Northern Arizona Wood Products Association. Molly served as the Secretary/Treasurer for the Southwest Society of American Forests from 2007-2012 and is currently serving as the Chapter Chair for the Southeast Colorado Chapter of the Colorado/Wyoming Society of American Foresters. Molly and her husband Jim have two sons and two bird dogs. Molly is a very active person and enjoys camping, backpacking, mountain biking, fishing, hunting and in general spending time outdoors.
Great Lakes Director
Tim O'Hara (email)
Tim attended college at the University of Minnesota where he received a BS in Forest Management and Administration, and a MS in Economics and Policy. Early in his career Tim worked as the assistant state extension forester in Oklahoma development and providing educational programs for private landowners, teachers, and natural resource professionals. For the last 20+ years Tim has worked for the forest products industry in a variety of leadership and supervisory roles. He has represented the forest products industry at the local, state and national level. He has a strong analytical, forest planning and policy background; in addition he has worked to developed positive relationships across the Lake States. Tim has been working on issues impacting National Forest lands for most his career. Has been active with the Federal Timber Purchasers Committee and served as the recent chair of the Lake States Federal Timber Purchasers Committee.