It's summertime – the sun is shining, the water is waiting, and you're ready to send the kids outside to play all day long. There are camps to participate in and lake trips and hiking to do. Until there isn't – because the air quality is so poor that it's not safe to be outside.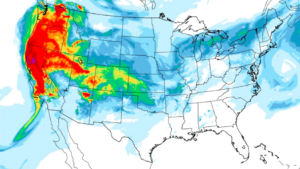 America's federally-owned forests are burning from catastrophic wildfires and are threatening homes, property and public health.  The air quality in much of West ranges from unhealthy to hazardous due to massive wildfires, and this year's smoke has reached as far as New York City.
2018 has been one of the worst years on record for fires and is on pace to surpass 2017's devastating losses. Over 8 million acres burned in 2017, resulting in over $2 billion in fire suppression costs, making 2017 the most expensive year on record.  Beyond the fiscal costs, the toll on residents and watersheds is far worse.  Congress can restore our federal forests – and save communities and families from choking, hazardous smoke – through science-based active forest management.
Air quality matters: Action is needed now to protect our families and our health from this pervasive and choking smoke.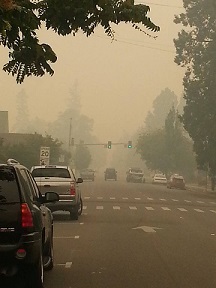 Smoky air isn't just a health threat, it's a killer.  In addition to sending thousands of vulnerable Americans to the hospital every year, a new study from Colorado State University estimates smoke from wildfires contributes to 25,000 deaths per year worldwide.
According to the EPA, the danger extends well beyond the fire. Smoke is made up of gases and fine particles from wood and other organic materials. An average dust mask won't do the trick – only certain rated masks will filter out the particulate and an average person often uses these incorrectly.
Older adults, children (through the teenage years), pregnant women, individuals with diabetes, and individuals with respiratory issues are most at risk – but even a rating of unhealthy air quality can affect individuals in good health.
Many communities across the West have been forced to cancel entire youth sporting activities due to wildfire smoke – and there is the discussion of moving sporting seasons around in the fall to accommodate for practice, air quality, and community health.
We're losing our trees – and it's killing our communities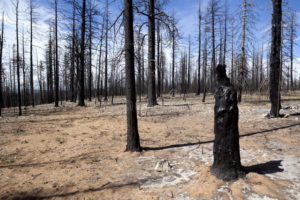 Forest mortality exceeded net growth on America's national forest timberlands in 2016, based on data publicly available from the U.S. Forest Service. What does that mean?
Forest growth was 48 percent of mortality, while timber harvests were just 11 percent of what is dying annually.  Forest mortality continues to trend upward.  Last year the agency estimated there were 6.3 billion dead standing trees in just 11 Western states.  What do these data mean?  Far more trees are dying due to neglect – catastrophic wildfire, insects, and disease – than are being harvested and utilized as wood products.
Our federal forests are not being actively managed, whether through logging, thinning and prescribed fire.  As a result, our forests are dying at an astonishing rate.  And today we have millions of acres with dense stands of trees that compete for light and water, making them more vulnerable to changing climate conditions, drought and insect infestations. Not to mention filling rural and urban areas with choking smoke and negatively affecting the health of our communities.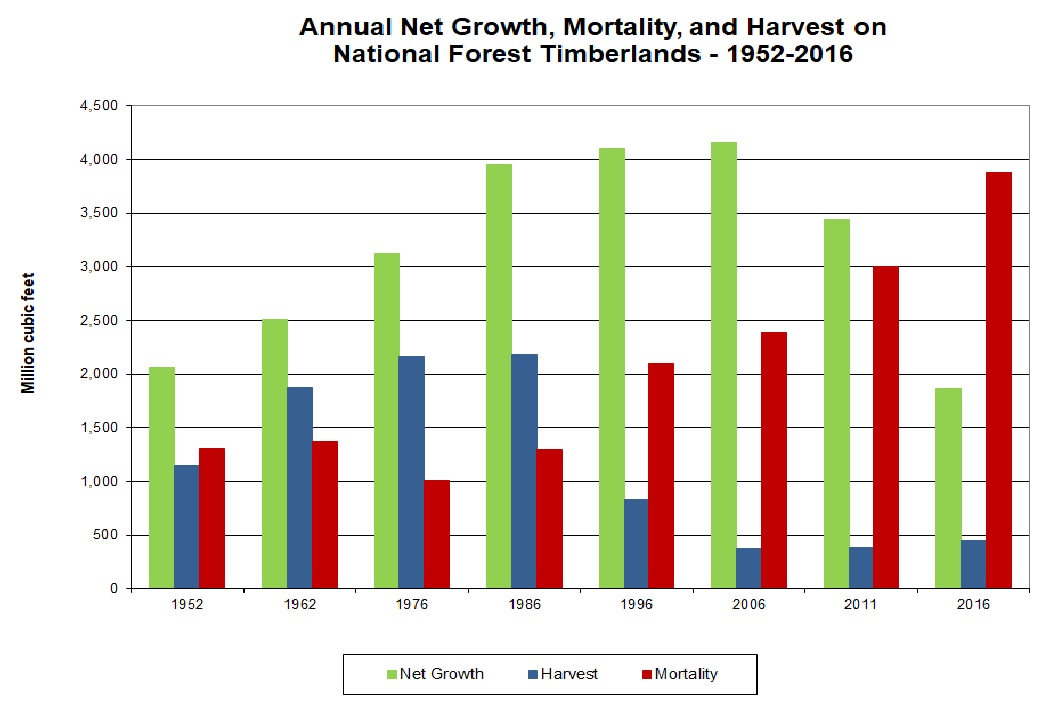 And as forest mortality has increased, our forests have become net carbon emitters.  In California, for example, research suggests that that greenhouse gases are billowing out of the state's forests faster than they are being sucked back in. 
According to the U.S. Forest Service:
-60-80 million acres of national forest at high, to very high, risk of catastrophic wildfire.
-The Forest Service only treats between 1 and 2% of high-risk acres.
-Over 1.1 million acres of national forest are in need of reforestation.
How Congress can help
The important, but modest, forest management and fire funding reforms passed by Congress this year are simply not enough to address our public forest crisis. More action is needed to give the Forest Service the tools they need to better manage our forests by expediting and protecting locally-developed collaborative forest management from activist litigation that delays meaningful, publicly supported projects.
The 2018 Farm Bill is an important opportunity this year to pass significant forest management reforms that help reduce the risks of catastrophic wildfire, insects, and disease.
The U.S. Senate has approved a Farm Bill that currently lacks meaningful forestry reforms. On the other side of the Capitol, the U.S. House approved its Farm Bill with strong forestry provisions to promote active forest management on federal forests.  The House Farm Bill gives federal land agencies new management tools that are designed to:
Expedite salvage operations in response to catastrophic events.
Meet forest plan goals for early successional forests.
Remove "hazard trees" that pose public safety risks.
Improve or restore National Forest System lands or reduce the risk of wildfire.
Accelerate forest restoration.
Manage and address insect and disease infestations on federal forests.
Congress can help by passing a final Farm Bill that increases the pace and scale of forest management activities on federal forests, and to eliminate the barriers that are now keeping forest projects from being implemented.
Our communities – our families – our air – all deserve better – and we need your help.