Montana Forest Products Week is October 17-23, 2021. All Montanans benefit from the sustainable management of the state's forests, whether it is providing clean air and water, abundant recreation and wildlife, wood products we use daily or good paying jobs.
If you'd like to learn more about Montana forestry, join Marks Lumber for an open house on Friday, October 15 in Clancy, Montana. This event is free to the public and features mill tours running all day between 9:00 am and 3:00 pm.
See how lumber is made from start to finish. Watch as the log is de-barked, fed to the sawyer, and then processed into timbers and full-dimension rough lumber on the head rig. See how the lumber is dried in their bio-fuel-powered kiln and produced into finished products, such as flooring and siding. Also, see the variety of by-products that are sold as landscape material and bio-fuel to ensure a zero-waste operation!
Stick around after the tour to learn more about their current sustainability initiative, the benefits the forest products industry has on our forests, and what we can do to help create lasting, healthy forests for years to come. Free lunch will be provided at the event by Adventure Dogs – a local Helena food truck. For more information, visit their website.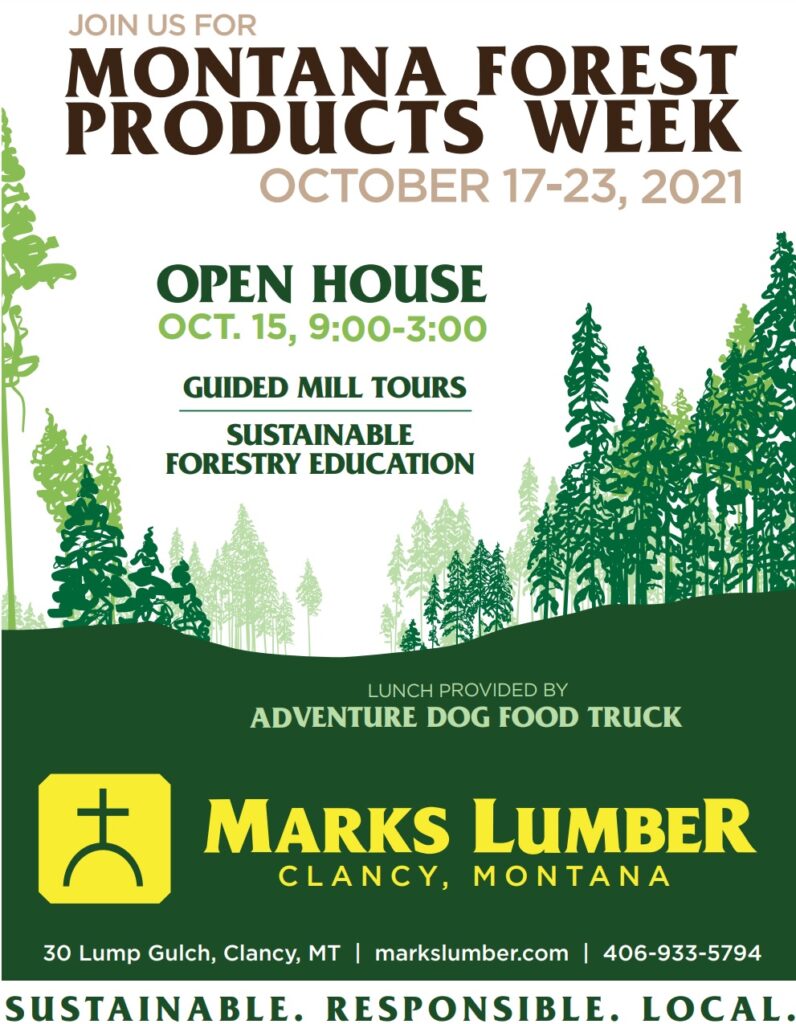 Learn more about Montana forestry and forest products in Clancy, MT