"Conservation means the wise use of the earth and its resources for the lasting good of men."
–Gifford Pinchot, forester and first Chief of the U.S. Forest Service
Healthy Forests, Healthy Communities is a non-profit, 501(c)(4) organization. It is supported by individuals and businesses who are passionate about improving the health of our forests and the future of our rural, forested communities. Originally founded in Roseburg, Oregon in 2013, we have grown and now advocate for active forest management through regional programs in the Pacific Northwest, Rocky Mountains and Great Lakes States.
We are a grassroots coalition that supports the need for active, sustainable forest management to improve and sustain forest health; restore jobs and economic opportunities in rural communities; and provide timber-based revenues to support essential public services. We support balanced policies that promote rural economic opportunity while also maintaining the many benefits we have come to expect from our forests, including recreation and diverse wildlife populations.  Our partners include local elected officials, business and labor groups, law enforcement, educators, tribes, sportsmen and outdoor groups, and more.
Executive and Pacific Northwest Director
Nick Smith (email)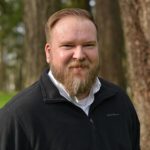 Nick founded Healthy Forests, Healthy Communities in 2013. As a member of multi-generation farming family, he has a passion for natural resources and rural communities. Nick has a background in public policy and communications, having worked in the Oregon Legislature in various capacities and having served several members of leadership in the House of Representatives. Nick is an active member of the Oregon Society of American Foresters, previously serving as chair of the society's Communications Committee. He holds a BA in Journalism from Chico State and an Master of Public Administration from Portland State. When he is not advocating for active forest management, Nick enjoys spending time in the forests of the Pacific Northwest with his family.
Rocky Mountains Director
Molly Pitts (email)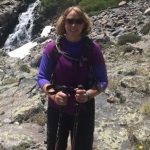 Molly is a forester by trade and has her BS in Forestry from Northern Arizona University and a MS in Natural Resources from Oregon State University. She has been involved with collaborative forest management projects such as the White Mountain Stewardship Contract and the 4 Forests Restoration Initiative. Prior to moving to Colorado in 2012, she was the Executive Director for the Northern Arizona Wood Products Association. Molly served as the Secretary/Treasurer for the Southwest Society of American Forests from 2007-2012 and is currently serving as the Chapter Chair for the Southeast Colorado Chapter of the Colorado/Wyoming Society of American Foresters. Molly and her husband Jim have two sons and two bird dogs. Molly is a very active person and enjoys camping, backpacking, mountain biking, fishing, hunting and in general spending time outdoors.
Great Lakes Director
Steve Kariainen (email)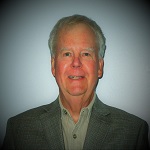 Steve attended college at Michigan Technological University where he received a BS in Forestry in 1973. Immediately after college, he worked six years for Ahonen Lumber Company in Ironwood, MI. After that, he worked nearly 37 years for Louisiana Pacific Corporation (LP) in the Forest Resource Division where he was responsible for wood procurement and forestry operations at Hayward, WI. Steve has been actively involved in several industry associations, committees, and working groups dealing with forest practices and environmental issues. He served as chair the Wisconsin SFI Implementation Committee for several years and was also was the first chair of the Lake States Forest Products Security Group. He and his wife Sharon have three children, five grandchildren, and one great-grandson. After retirement from LP in 2016, Steve set up a forestry consulting business (Prime Time Forestry LLC) and served as Lake States Coordinator for Forest Resources Association.