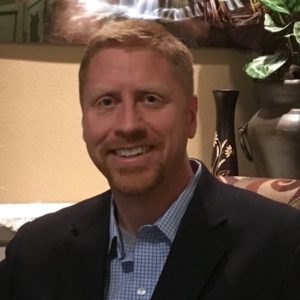 Healthy Forests, Healthy Communities thanks State Rep. Daniel Bonham (R-The Dalles) for his work to pass bipartisan legislation (HB 4118) promoting the use of Good Neighbor Authority (GNA) in Oregon. Under federal law, GNA allows states to partner with the U.S. Forest Service to perform management activities on federal lands. Several states including Idaho are using this tool to increase the pace and scale of timber harvests and restoration, improving forest health while supporting jobs in rural communities.
Serving in his first legislative session, Rep. Bonham took action after Oregon's devastating 2017 wildfire season that burned over 700,000 acres, including portions of the scenic Columbia River Gorge. His vast legislative district represents forested communities stretching from the Gorge south to Sisters, Ore., and touches several national forests that are at risk of catastrophic wildfire.
Rep. Bonham in February told the House Agriculture and Natural Resources Committee in February that GNA offers a way for state government to improve management of national forests.
"Many Oregon policymakers, academics, scientists and other stakeholders agree that action is needed to increase the pace, scale, and quality of forest restoration on federally owned lands. As state legislators, we are commonly frustrated by the inability of Oregon state government to influence federal land management. Fortunately, we have an important policy tool that allows the state to work proactively with the federal government to perform much-needed forest management activities on National Forests within Oregon," Rep. Bonham said.
Oregon signed a Good Neighbor Authority agreement with the Forest Service in 2016. The purpose of the agreement is to pursue projects, which will increase timber harvests, create jobs, reduce wildfires, improve wildlife habitats and watershed health, and stimulate local economies. In addition, the agreement prioritizes projects resulting in additive activities, maximizing economic benefits to Oregon and recovering agency costs of implementing projects.
HB 4118 directs state agencies to prioritize GNA projects that help achieve forest health and economic goals. It provides funding for Oregon Department of Forestry staff toperform timber sale layouts for GNA projects, design and implement internal processes to administer timber sales, and train ODF staff on how to conduct GNA timber sales.
In the final hours of the legislative session HB 4118 was approved by House with just one no vote, and was unanimously passed by the Senate.  In addition to Rep. Bonham, Healthy Forests, Healthy Communities would also like to thank the bipartisan Oregon Wildfire Caucus in actively supporting the bill's passage.  As of this writing HB 4118 is awaiting Gov. Kate Brown's signature.
State Rep. Daniel Bonham Passes Bill Promoting 'Good Neighbor Authority' in Oregon