These photos illustrate how active forest management can help improve the health of our forests, while protecting our communities from the impacts of devastating wildfires.
Tom Partin from the American Forest Resource Council shared these photos from the Telegraph Project on the Helena-Lewis and Clark National Forest in Montana, which anti-forestry groups have tried to stop through litigation. The project is near some existing homes next to the national forest's boundary, and there are even some houses inside the forest boundary on lands that are patented mining claims. Part of the purpose for this project has been to reduce wildfire risk in the ever-expanding Wildland-Urban Interface (WUI).
This area is overgrown with lodgepole pine, with some Douglas-fir. The lodgepole was decimated by the mountain pine beetle starting back around 2010. It's estimated that 80 to 90 percent of the lodgepole trees were killed during the infestation, and what is left is a sea of grey standing and down lodgepole with some Douglas-fir intermixed.
The National Forest is harvesting the lodgepole to recover the value of the dying and dead trees, as well as to reduce the fuels loading in order to protect homes in the WUI.  Wood harvested from the project is utilized to support local jobs and manufacturing. We think you'll agree the before and after pictures on these units are just stunning.
This sale and many others just like it on Montana's national forests are the types being litigated, but desperately need to move forward to restore the health of these forests and communities.
Before treatment: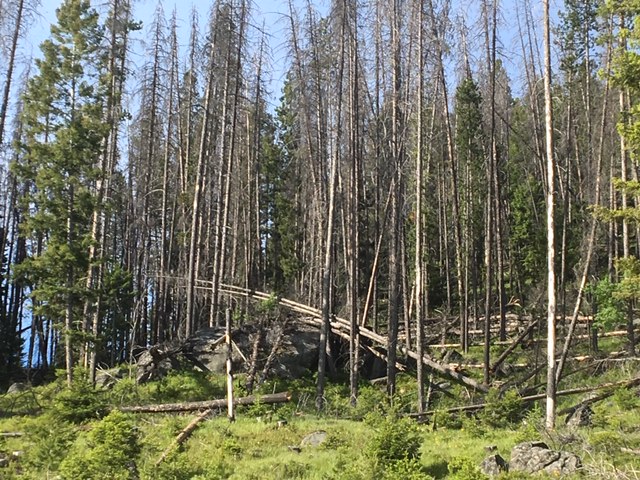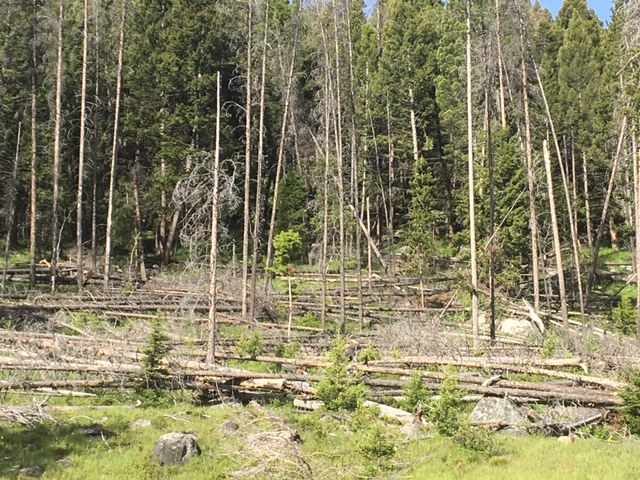 After treatment: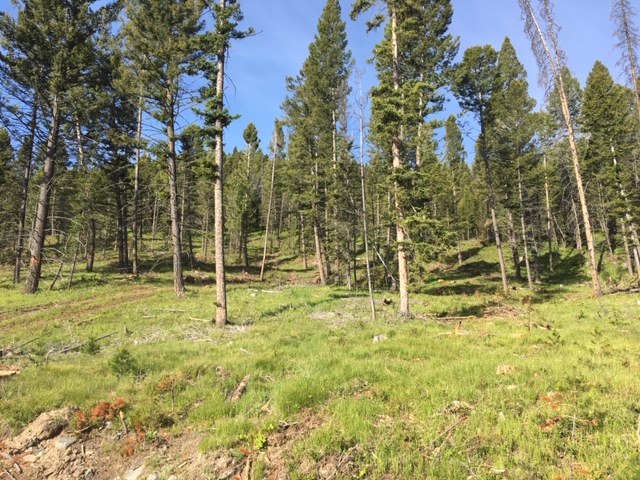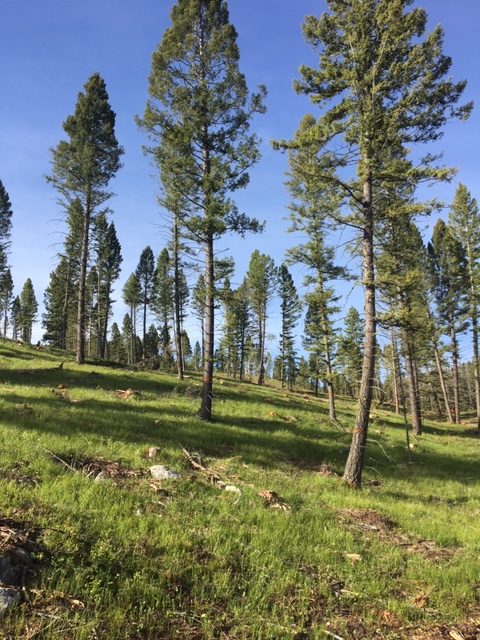 This photo shows a thinned stand in the WUI. A mobile home can be seen on the left side of photo with unit on right side.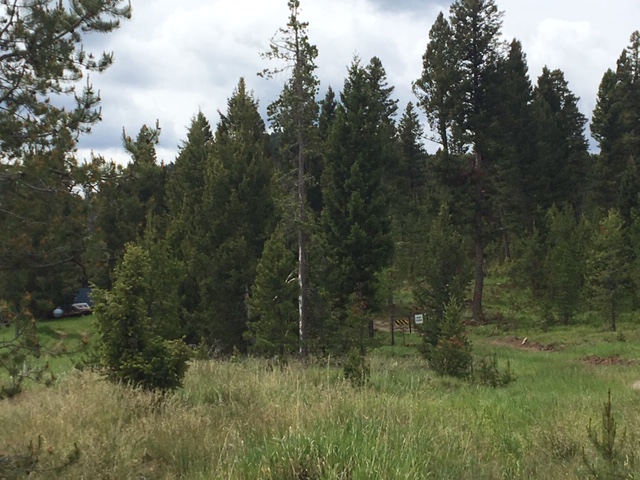 Restoring Forests, Protecting homes and Supporting Jobs on the Helena-Lewis and Clark National Forest