COVID-19 is challenging our society in many ways. Today we appreciate the men and women who are serving on the front lines of this epidemic and making personal sacrifices to provide care to those in need.
Judging by shortages of medical supplies and many household items, the epidemic should give us an appreciation for the basic resources we depend on- and those who provide them.
Foresters and loggers practiced social distancing long before the pandemic response required it. But there are good reasons why the U.S. Department of Homeland Security identified the forest sector as an essential critical infrastructure workforce as the nation responds to COVID-19. Those who harvest, manufacture and transport wood-based products are helping ensure our medical professionals, first responders and the rest of us have the essentials we need to weather this crisis.  These essentials include, but are not limited to:
Masks
Filters
Tissue papers
Disinfecting wipes
Cleaning products
Cellulose-based pill fillers
Latex gloves and other protective products
Wood pallets to move food, medical supplies and other critical goods
Lumber and plywood for emergency structures and shelters
Fuel for energy production and heating
We are all in this together. We all have a role to play, even if that is simply staying home and staying healthy to protect others.  Our forests and those who work in the woods are also doing their jobs, and hopefully our society will remember our important connection to this natural resource long after our nation has recovered.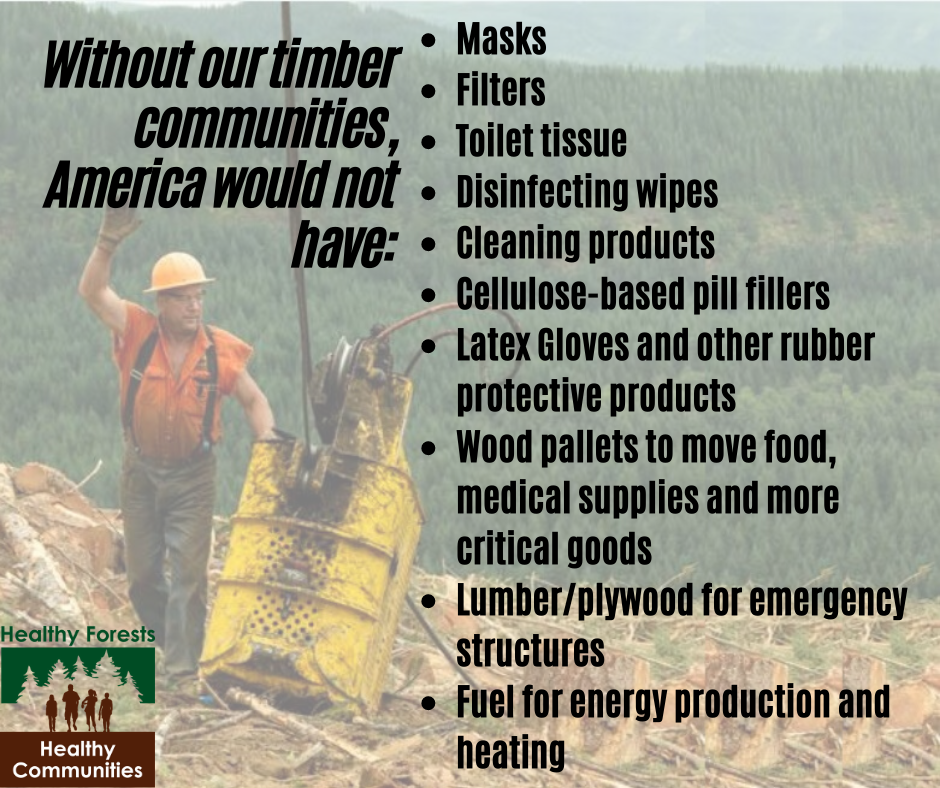 Forestry: Meeting essential needs during a global pandemic