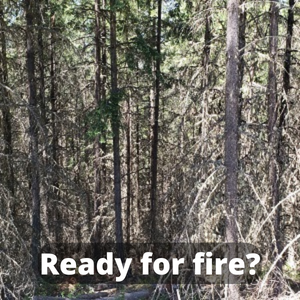 On May 20, U.S. Forest Service Chief Randy Moore announced a pause on prescribed fires on National Forest System lands pending a 90-day review of protocols and practices ahead of planned burning operations this fall.
The pause comes after two Forest Service-ignited fires merged to become the largest wildfire in New Mexico history- the Hermits Peak/Calf Canyon Fire that has burned 317,000 acres, destroyed between 1,000 and 1,500 structures and forced thousands of New Mexicans to evacuate their homes. It has also cost $5 million per day to contain.
The wildfire has drawn intense political heat. New Mexico Gov. Michelle Lujan Grisham called the decision to light the fire "negligent" and has urged the federal government to take responsibility for damages: "For me, it's negligent to consider a prescribed burn in a windy season, in a state that's under an extreme drought warning statewide," the governor said. "So I think that it is likely – likely – that Congress and most of our federal partners accept that there is significant federal liability."
The pause also comes after the Forest Service lost control of another prescribed fire in Colorado, which became the Simms Fire. Chief Moore says his agency lights 4,500 prescribed fire projects annually, treating more than 1,400,000 acres of National Forest System land. He said that in 99.84 percent of cases, prescribed fires go as planned.
Prescribed fire has passionate defenders among experts in conservation, forestry and fire management. But there are also fierce critics of this practice, especially those in communities adjacent to national forests and even within some environmental groups. Prescribed fire is one forest management tool that is commonly used to reduce hazardous fuels; other tools such as mechanical and hand thinning are also used to reduce those fuels and mitigate wildfire risks.
Opponents of mechanical thinning often say we can't log our way out of the problem. However, the Hermits Peak/Calf Canyon Fire suggests we can't burn our way out of the problem either. The reality is that a combination of both tools used together, where appropriate, is necessary to reduce wildfire risks and improve forest health. In fact, thinning followed by prescribed fire proved to be most effective in reducing wildfire intensity on experimental forests during last year's Bootleg Fire.
Prescribed fire is an important tool, but in many cases, forests are too dense with vegetation for the tool to be used safely on its own. And unpredictable weather events (such as wind in New Mexico's case) can have disastrous consequences for nearby communities. That's why mechanical thinning is often necessary before fire can be used safely and effectively.
Thinning is also an important tool in areas where homes and forests intersect, and where fires are started most frequently and can be most destructive for communities. According to the Forest Service, thinning can benefit forests by recreating their natural structures through the regulation of density, age and species distribution. Doing so reduces stress on trees and makes them less susceptible to disease and insects like bark beetles.  One study in eastern Oregon has shown that mechanical thinning can moderate fire behavior in the absence of prescribed fire.
As a result of climate change, the window to safely use prescribed fire is getting smaller. A study published in the journal Science of the Total Environment found that the window for prescribed burns in the winter and spring was decreasing by one day per year in parts of California.
Historically, fire has been a natural component of forest ecosystems throughout the West. However, with current forest conditions and an increasing human population living and recreating in or near those forests, a combination of forest management tools is needed before frequent, low-intensity fires can safely return to these landscapes. Thinning and timber harvesting need to be part of the solution to protecting our forests, communities and wildlife.
New Mexico Wildfire Draws Heat on Use of Prescribed Fire